Allow Yourself To Be Stretched As You Manifest Your Dreams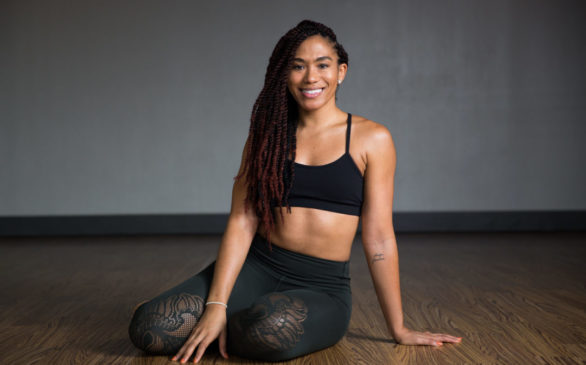 Audrey Cash is the founder and CEO of the first trap and twerk yoga studio in East Atlanta, Level3 Yoga. Yes, you read that correctly!
After praying to be released from a job, Audrey's faith was tested once she was laid off. In the midst of her prayer in manifestation, she found yoga. And the rest is herstory.
On this stop of  The Get My Life Tour, join Lydia T. Blanco and Audrey as they discuss what it means to be stretched and set free mentally, spiritually, and physically through the practice of yoga.
Stay Connected with Audrey Cash
Follow Audrey Cash on Instagram
Learn more about Level3 Yoga
Join The Get My Life Tour
Follow @TheGetMyLifeTour and @LydiaTBlanco on Instagram
Follow The @GetMyLifeTour on Twitter
Like The Get My Life Tour of Facebook and join our exclusive community The Get My Life Tour Backstage